L.A. Benefit Screening
Attend the April 27, 2013 Unlikely Friends Film Screening. All proceeds benefit the Amity Foundation, providing integrity, hope and possibilities for all individuals, families and children since 1969.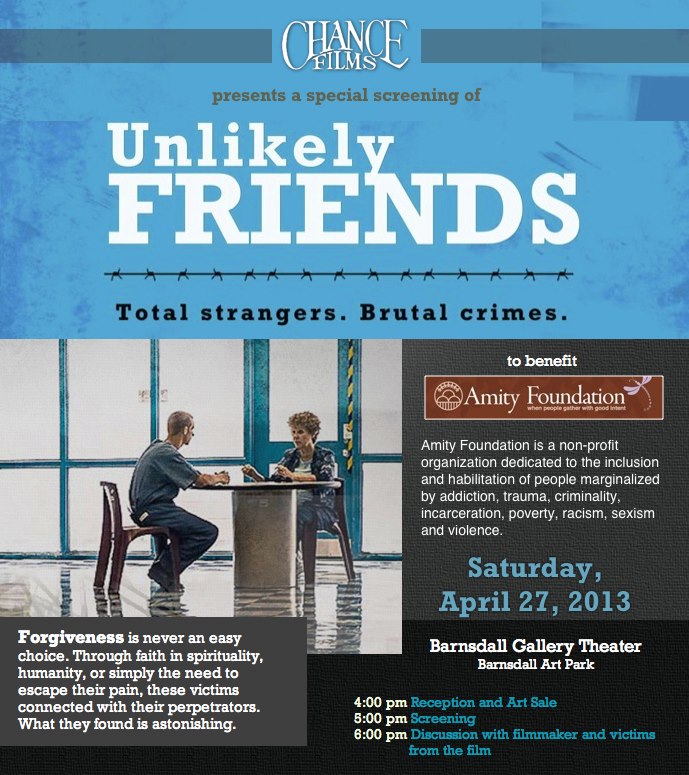 You can follow any responses to this entry through the RSS 2.0 feed. You can skip to the end and leave a response. Pinging is currently not allowed.